Workshop with Bennett W. Helm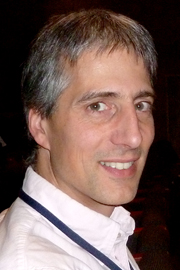 Bennett W. Helm is Profesor Philosophy at Franklin & Marshall College, Lancaster, PA. His research focusses on Moral Psychology, Personal Autonomy and Philosophy of the Mind. In March 2012, he is a participant of the workshop "Autonomy and Love in Bioethics" and a guest of the Centre for Advanced Study in Bioethics.
In this workshop in the afternoon of March 13, 2012 (2 to 6 p.m.) two of his recent writings will be discussed:
his recent book Love, Friendship, and the Self: Intimacy, Identification, & the Social Nature of Persons, Oxford: Oxford University Press, 2010, and
the not yet published article "Accountability and Some Social Dimensions of Human Agency", which he will make available to the participants of the workshop
All those interested – which specifically includes students – are invited to participate. Please register with PD Dr Michael Kühler.