Aldous Huxley Annual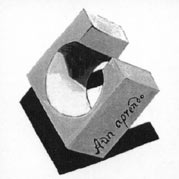 Aldous Huxley Annual: A Journal of Twentieth-Century Thought and Beyond
edited by Bernfried Nugel and Jerome Meckier
Aldous Huxley Annual at LIT-Verlag
LIT-Verlag
The Annual is the official organ of the Aldous Huxley Society at the Centre for Aldous Huxley Studies in Münster, Germany (see AHS homepage). It publishes essays on the life, times, and interests of Aldous Huxley and his circle.
Submission deadline for vol. 20: 31 July 2020.
Submissions in English (Microsoft Word document) must conform to the MLA Handbook.

General Editors:
Jerome Meckier, English Department, University of Kentucky (jmeckier@outlook.com);
Bernfried Nugel, Englisches Seminar, Westfälische Wilhelms-Universität (nugel@uni-muenster.de).
AHA is published by LIT Verlag, Fresnostr. 2, 48159 Münster (Germany).