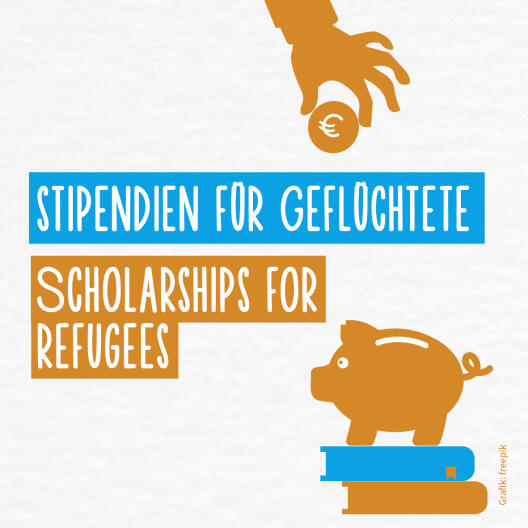 WHO can receive the scholarship?
Refugees who study at the University of Muenster (WWU) may apply (language course participants and doctorate students are excluded).

The financial situation of the applicants, social involvement and other special achievements are going to be taken into consideration when awarding the scholarships.
Attention: If you are receiving BAföG, you can still be funded with additional € 300 per month. In case of similar applications, preference will be given to those who do not receive BAföG benefits.

WHAT kinds of scholarships are there?
Entry level scholarship | in the 1st semester | 3 months, max. 850 €
Study scholarship | from the 2nd semester | 3 months, max. 850 €


WHEN is the application deadline?
On 28 October 2022