Event organisation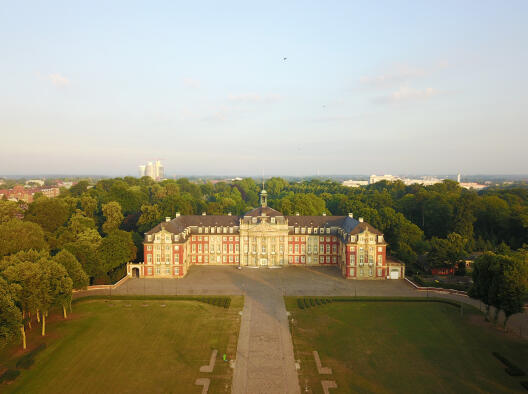 Criteria and regulations for the allocation of rooms and open spaces at the University of Münster (WWU)
The University of Münster has over 200 buildings and a large number of rooms for research and teaching. Their equipment meets the requirements of a large university and ensures that the WWU can carry out its primary tasks as a university with around 45,700 students in the best possible way.
The rooms are primarily made available to the members of the university for the implementation of courses and examinations and other service tasks as well as the academic self-governing bodies and their committees and member groups. Subsequently, the rooms and open spaces can also be made available to external organizers for a fee.
Note: In the event that the University unexpectedly requires a rented location for self-use, the University management is entitled to cancel the rental agreement. In this case, the WWU will endeavor to offer the renter an alternative.
Additional information
Registered users can find further tips and information on the subject of event organization on our internal website [de].
Data protection
The protection of your personal data when allocating rooms and open spaces by the WWU is important to us. For details, see our Data protection policy [en].