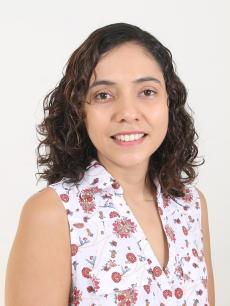 Current Position
---
PhD candidate at the University of Münster
Academic Career
---
2008 - 2010 Master of Arts in Sustainable International Development from The Heller School for Social Policy and Management, Brandeis University, United States. (GPA 3.98/4.00)
2009 - 2010 Research assistant in the project "Tsimane' Amazonian Panel Study" (TAPS) in Bolivia.  2010 Teacher assistant for the classes Applied Data Analysis for Development and Household Economics
2008  Post-graduate course on Statistics Tools for Research from the Central American University José Simeón Cañas, El Salvador
2001-2004 Bachelor of Science in Socioeconomic Development and Environmental Sciences from Escuela Agrícola Panamericana, Zamorano, Honduras  (GPA: 3.72/4.00)
Publications
---
Rubio Jovel, K. Undurraga, E, Magvanjav, O, Gravlee, C, Huanca, T, Leonard, W., Mc Dade, T., Reyes-García, V., Tanner, Susan, Godoy, R. TAPS Bolivian Study Team. Modernization and culture loss: A natural experiment among native Amazonians in Bolivia. Tsimane's Amazonian Panel Study Working Paper #52.
Zeng, W., Eisenberg, D. T. A., Jovel, K. R., Undurraga, E. A., Nyberg, C., Tanner, S., Godoy, R. (2013). Adult obesity: Panel study from native Amazonians. Economics and Human Biology, 11(2), 227-235. DOI: 10.1016/j.ehb.2012.01.005
Wu Zeng, Eduardo A. Undurraga, Dan T.A. Eisenberg, Karla Rubio-Jovel, Victoria Reyes-García, Ricardo Godoy. Sibling composition and child educational attainment: Evidence from native Amazonians in Bolivia. Economics of Education Review. Elsevier. December 2012
Scholarships
---
2008 Kellogg's Leadership Fellowship for master's degree from Brandeis.
2001 Scholarship for academic excellence FANTEL (El Salvador) for Bachelor's degree from Zamorano, Honduras
Research interests
---
The determinants of the effectiveness of sustainability certificates for small producers; the socio-economic impact on families (especially children) of small producers of voluntary sustainability schemes; social policy evaluation; Sustainable consumption
Other Professional Experience
---
2016-2018 Monitoring and Evaluation Officer, United Nations Children's Fund (UNICEF), El Salvador
2015-2016 Monitoring and Evaluation Specialist, United Nations Development Programme (UNDP), El Salvador
2011-2015 Monitoring and Evaluation Coordinator, Save the Children, El Salvador
2010-2011 Research specialist for the project "Strengthening the capacity of governmental and civil society for the comprehensive protection of children and adolescents with special emphasis on trafficking in children and adolescents"