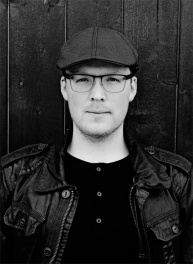 Sebastian

Stockmann

,

M.A.
Professur für Sozialisation (Prof. Grundmann)

Scharnhorststraße 121, Room 562 (Anbau)
48151 Münster
Phone:
+49 251 83-25307
sebastian.stockmann@uni-muenster.de
Research Areas

Socialisation
Sociology of crime/ criminology
Social research

Doctoral Thesis

Dynamics of interactions in violent relationships

Supervisors

CV

Teaching

Projects

Gesellschaft von unten?! ( - )
Own funding

Publication

Talks

Sebastian Stockmann (): "Domestic violence: male offenders and female victims - social clichés and stereotypes in society." Öffentliche Vortragsreihen - Häusliche Gewalt, Pfarrheim Liebfrauen Überwasser, .
Stockmann, Sebastian (): "". 2. Fachtagung Soziologie / Sozialwissenschaften im Öffentlichen Dienst - Konflikte und Gewalt in öffentlichen Organisationen - , Kommunale Hochschule für Verwaltung in Niedersachen, Hannover, .

Stockmann, Sebastian (): "Trickster and cheatings in everyday life". Trickbetrügereien im Alltag, Liebfrauen Überwasser Pfarrheim, .