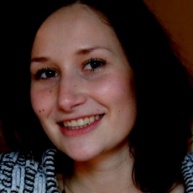 Inken

Rommel

,

M.A.
Professur für Arbeit und Wissen (Prof. Ernst)

Scharnhorststraße 121, Room 510
48151 Münster
Phone:
+49 251 83-24856
Fax:
+49 251 83-29930
inken.rommel@uni-muenster.de
Teaching

Publications

Talks

Inken Rommel (): "Rommel, Inken (06.12.2018): Uncertainty, Power-shifts and Habitus. The call for a "conservative revolution" as an expression for drag-effects - dangerous alliances between conservative-bourgeois milieus and the New Right. ". Global Interdependencies - Norbert Elias Conference 2018, Brüssel, .

Inken Rommel (): "". Lange Nacht der Bildung 2017, Westfälische Wilhelms-Universität Münster, .

Inken Rommel (): ""We are the people". 'Refugee-Crisis' and the Drag Effect of Habitus in Germany". Changing Power Relations and the Drag Effects of Habitus: Theoretical and Empirical Aproaches in the Twenty-First Century, Münster, .
Inken Rommel; Stefanie, Ernst (): "Issues and aspects of comparative long-term studies in Youth Unemployment in Europe: Biographical Constructions of "Generation Y". 3rd ISA Forum: THE FUTURES WE WANT. GLOBAL SOCIOLOGY AND THE STRUGGLES FOR A BETTER WORLD, Wien, .

Inken Rommel (): "Culturalisation of Exclusion in an Established-Outsider-Figuration". From the Past to the Present and trowards possible Futures: The Collected Works of Norbert Elias, Leicester, .