Research at the Institute of Slavic Studies [formerly: Department of Slavic and Baltic Studies]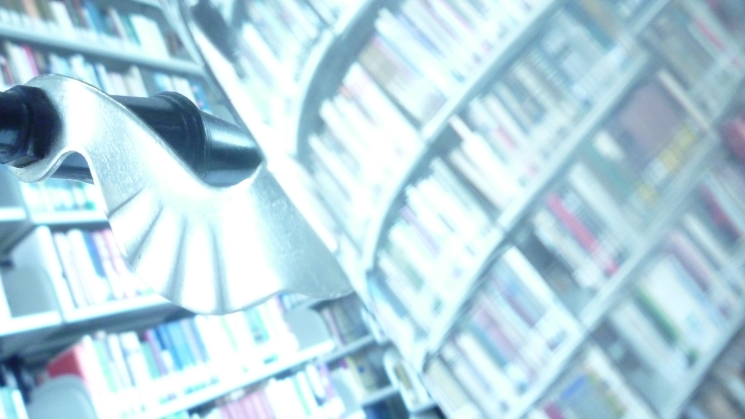 The Institute of Slavic Studies focuses on the research of the following topics:
Ukrainian studies. Research and tools for research in cultural history and didactics
Culture and History of the Russian Empire
East European (especially Polish) novel and narrative literature from the end of the 18th century to the recent period
Figures of Legitimacy: Culture of Law and Philosophy in Eastern Europe, especially in Russia
East European Comparative Literature (comparative studies on various Slavic and Lithuanian literature)
The Slavic Comedy in the 19th and the 20th Centuries (Comparative Literature I)
Studies on Lithuanian Poetry in the European Context (Comparative Literature II)
Research on the Slavs in the Middle Ages and the Early Modern Period. Renaissance and Humanism in Poland and Bohemia
Slavic Philology and Linguistics
Even though literature and culture are said to have a 'binding' function in times of crisis, Europe is not as established as an object of research in literary and cultural diciplines as in historical or political studies. Yet literature proved to be the strongest and most effective means of monitoring, coding and reflecting cultural and political developments over centuries. The Europa-Kolleg in Münster analyses the relation between identity and alterity in literary constructions of Europe. Furthermore, the function of images of the other and self-perception within European literature will be discussed. The project members also deal with the question in how far literature can influence current political debates. Besides, the critical reflection of political and social conditions and the construction of utopias in literature might open up new perspectives on the European crisis.
"Institutions and Institutional Change in Postsocialism: Between History and Global Adaptation Pressures" are the themes of "KomPost", a multidisciplinary research network that has been established by seven German universities and research institutes since 2010. Focusing on the successor states of the former Soviet Union, the network studies
how political, economic, legal and cultural institutions are created and changed in a context of historical legacies and global integration.
how political actors interpret and reframe institutional accounts, such as ideas of legitimate order and authority, to realise their interests and legitimize their intentions.
The network contributes to the renewal of East European area studies in Germany as a field where different disciplines engage in productive scholarly exchanges. For the period from 2010 to 2015, the network is funded by the German Federal Ministry of Education and Research as part of its program to strengthen and develop area studies.
A special research interest is the Culture of Law in Eastern Europe, focussing on Russia and Ukraine.