---
The Integrated Research Training Group "Principles and Applications of Cooperative Effects" (IRTG/SFB858)
---
The Integrated Research Training Group of the SFB 858 (IRTG/SFB858) "Principles and Applications of Cooperative Effects" is the student's platform within the SFB 858. About 40 PhD students ("Kollegiaten") joined the IRTG along with the start of the SFB in 2010. Their individual research is flanked with a structured PhD course program: Monthly scientific seminars held by the students, a structured lectures series in each term held by the members of the SFB 858 as well as workshops, symposia and social events contribute to an added value for each of the PhD students individual scientific development.
The IRTG/SFB858 offers 1-year fully funded fellowships to highly qualified candidates with the option of a position within a SFB 858 research project following afterwards. Apply!
---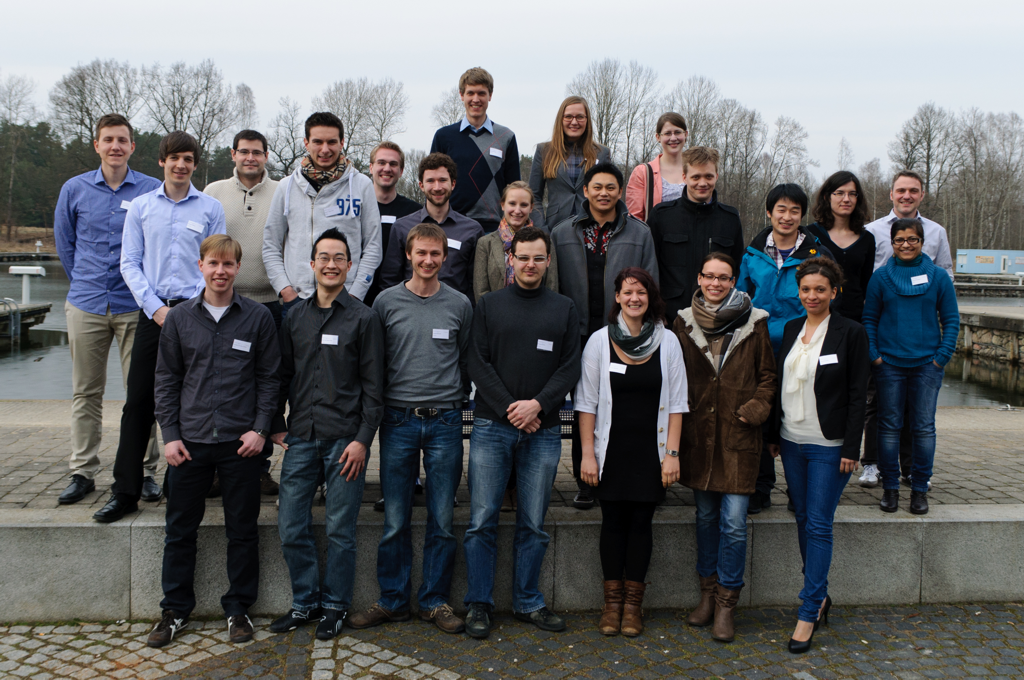 Have a look at the students within the IRTG/SFB858.
The Integrated Research Training Group -
Added Value to Your PhD Program