Gender and Violence in India and Europe
Conference of the Cluster of Excellence in New Delhi compares violence in different cultures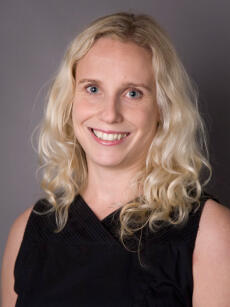 An international workshop organised by the Cluster of Excellence "Religion and Politics" in New Delhi will address gender-specific violence in India and Central Europe. On the basis of case examples, participants from Germany and India will establish the developments, consistencies, similarities and differences of gender-related violence in historical and current constellations. The conference is entitled "Gender and Violence in Historical and Contemporary Perspectives" ("Geschlecht und Gewalt in historischer und zeitgenössischer Perspektive"). It will take place from 22 to 24 September at Jawaharlal Nehru University in New Delhi and is organised by historian Dr. Iris Fleßenkämper of the Cluster of Excellence and Indian historian and social scientist Dr. Jyoti Atwal, who worked at the Münster research association as a visiting scientist in 2013. The conference is mostly financed by funds of the German Research Foundation (DFG) which are provided for setting up international research cooperations.
In the medium term, the cooperation of Indian and German gender experts is designed to evolve into an international network addressing gender-specific relationships of inequality and violence from a comparative perspective across cultures. "Although the regional and cultural focus of the conference is on India, some contributions also address the relationship of gender and violence in the Central European region", explains Dr. Fleßenkämper. "This forms a comparative backdrop for the question as to the constellations in which gender-related relationships of violence are to be interpreted as culturally and regionally specific phenomena or can be traced back to superordinate narratives and structures, which become manifest in other cultural correlations as well."
Private and political violence
The workshop investigates various dimensions of gender-related violence as well as their offenders, victims, space, practices and functions. The following aspects will take centre stage: the sexual violence serving to establish group identities; the influence of acts of physical violence on the stabilisation or destabilisation of traditional gender relationships, particularly in the private space of matrimony and family; and the significance of forms of discursive violence in the implementation of "European" gender norms and Christian family models in India, for example within the scope of missionary work during the colonial era. Moreover, almost all of the conference's contributions investigate forms and mechanisms of political or governmental violence in the legitimation or delegitimation of traditional gender roles. One focus will be on the practices of discrimination against sexual minorities such as homosexuals and transgender.
The speech of Dr. Iris Fleßenkämper will deal with female violence in early modern marriages in the county of Lippe. At the Cluster of Excellence, Dr. Fleßenkämper is head of project A2-5, "Marital conflicts between crime and sin: on the relationship between secular and clerical penal power in the county of Lippe during the confessional age". Historian Dr. Felicity Jensz, of the research association, will talk about the topic of gender, violence and missionary representation. In Münster, Dr. Jensz is head of project B2-11, "Educating the 'Natives': Schools, missions, and governments in the British colonial world". Dr. Jyoti Atwal of Jawaharlal Nehru University will give a lecture on "Politics of Writing History of Gender and Violence". (exc/vvm/han)