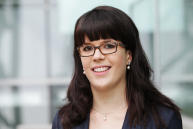 Major Research Interests
Dyscalculia
Magnitude processing

Response to Intervention and curriculum-based measurement in elementary school mathematics
---
Teaching
WS 2017/18: Vorlesung "Einführung in die Forschungsmethoden", B.Sc. Psychologie [lecture "Introduction to research methods", B.Sc. Psychology]

SS 2017:  Seminar "Computergestützte Datenanalyse" [course "Computer-based data analysis"]

WS 2016/17: Vorlesung "Einführung in die Forschungsmethoden", B.Sc. Psychologie [lecture "Introduction to research methods", B.Sc. Psychology]

WS 2015/16: Vorlesung "Einführung in die Forschungsmethoden", B.Sc. Psychologie [lecture "Introduction to research methods", B.Sc. Psychology]

WS 2014/15: Vorlesung "Einführung in die Forschungsmethoden", B.Sc. Psychologie [lecture "Introduction to research methods", B.Sc. Psychology]
---
Publications
Schwenk, C., Kuhn, J.-T., Gühne, D., Doebler, P. & Holling, H. (accepted): Auf Goldmünzenjagd: Psychometrische Kennwerte verschiedener Scoringansätze bei computergestützter Lernver-laufsdiagnostik im Bereich Mathematik.
Schwenk, C., Sasanguie, D., Kuhn, J.-T., Kempe, S., Doebler, P., & Holling, H.(2017).(Non-)symbolic magnitude processing in children with mathematical difficulties: a meta-analysis. Research in Developmental Disabilities, 165, 152-167. http://doi.org/10.1016/j.ridd.2017.03.003
Kuhn, J.-T., Ise, E., Raddatz, J., Schwenk, C., & Dobel, C. (2016). Basic numerical processing, calculation, and working memory in children with dyscalculia and/or ADHD symptoms. Zeitschrift für Kinder- und Jugendpsychiatrie und Psychotherapie, 44, 365-375. http://dx.doi.org/10.1024/1422-4917/a000450
---
Conference
Schwenk, C., Dackermann, T., Moeller, K.; & Kuhn, J.-T. (2016). Differential influences of domain-general and domain–specific abilities on
number line estimation in children with and without mathematical learning difficulties. Poster presented at the Workshop Domain-General and Domain-Specific Foundations of Numerical and Arithmetic Processing (28.-30.September), Tuebingen, Germany.
Schwenk, C., Kempe, S., Kuhn, J.-T., Doebler, P., Sasanguie, D. & Holling, H. (2016). Symbolische und nicht-symbolische Mengenverabeitung bei Kindern mit Dyskalkulie: eine Meta-Analyse. Presentation heldath the 50th Conference of the German Society for Psychology (DGPS, 19.-22. September), Leipzig, Germany.
Schwenk, C., Kuhn, J.-T., Dehmelt, V., Raddatz, J., Holling, H.; & Dobel, C. (2015). Basale Mengenverarbeitung bei Kindern mit Dyskalkulie – neuronale Korrelate und deren Prädiktivität für die Effektivität eines basisnumerischen Trainings.

Presentation held at the 3rd Conference of the Gesellschaft für Empirische Bildungsforschung [Empirical Research on Education Association] (GEBF, 11.–13. March), Bochum, Germany.