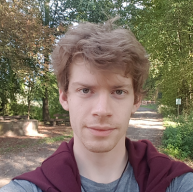 Major Research Interests

Bayesian Inference
Multilevel Models
Ordinal Models
Optimal Design
Meta-Analysis
---
Journal Articles

Bürkner P. C., Schulte N., & Holling H. (in press). On the Statistical and Practical Limitations of Thurstonian IRT Models. Educational and Psychological Measurement.
Bürkner P. C. & Vuorre, M. (in press). Ordinal Regression Models in Psychology: A Tutorial. Advances in Methods and Practices in Psychological Science.
Nalborczyk, L., Bürkner P. C., & Williams D. (in press). Pragmatism should not be a substitute for statistical literacy, a commentary on Albers, Kiers, and van Ravenzwaaij (2018). Collabora: Psychology.
Nalborczyk, L., Batailler, C., Loevenbruck H., Vilain, A., & Bürkner P. C. (in press). An Introduction to Bayesian Multilevel Models Using brms: A Case Study of Gender Effects on Vowel Variability in Standard Indonesian. Journal of Speech, Language, and Hearing Research.
Beisemann M., Forthmann B., Bürkner P. C., & Holling H. (2019). Psychometric Evaluation of an Alternate Scoring for the Remote Associates Test. The Journal of Creative Behavior. 1–16. doi:10.1002/jocb.394
---
Software Development
---
Reviewer (selected)
Behavior Research Methods
Biometrical Journal
Psychometrika
Psychonomic Bulletin & Review
Statistics in Medicine
---
Awards
2018: Award for the best dissertation 2017-2018 at the Institute of Psychology, University of Münster
2017: Gustav A. Lienert award for the best methodological dissertation (awarded by the DGPs)
2017: Award for the best lecture of the Institute of Psychology in Münster
---
More details can be found on my website.