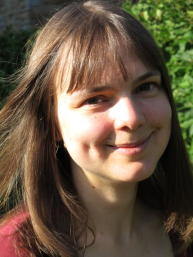 Publications
Doebler A., & Holling, H. (2015). A processing speed test based on rule-based item generation: An analysis with the Rasch Poisson Counts model. Learning and Individual Differences 2015(1-8).


Doebler A., Doebler P., & Holling. H. (2014).  A latent ability model for count data and an application to processing speed. Applied Psychological Measurement 38(8), 5

87-598

.
Doebler A., Doebler P., & Holling H. (2013). Optimal and Most Exact Confidence Intervals for Person Parameters in Item Response Theory Models. Psychometrika, 78(1), 98-115.

Doebler, A. (2012). The Problem of Bias in Person Parameter Estimation in Adaptive Testing. Applied Psychological Measurement 36, 255-270.
Graßhoff, U., Doebler, A., Holling, H., & Schwabe, R. (2012). Optimal design for linear regression models in the presence of heteroscedasticity caused by rendom coefficients. Journal of Statistical Planning and Inference 142, 1108-1113.
Doebler, A. (2011). Punktschätzung [Point estimation]. In H. Holling & B. Schmitz (Hrsg.),

Handbuch der Psychologischen Methoden und Evaluation.

Göttingen: Hogrefe.
---
Awards
(2011) Gustav A. Lienert Preis for PhD thesis (Fachgruppe Methoden und Evaluation der DGPs)