---
Formerly, I was member of the scientific staff of the
Institut für Statik und Dynamik der
Luft- und Raumfahrtkonstruktionen, later of the
Institut für Computeranwendungen and, until recently, of the
Institut für Höchstleistungsrechnen (IHR)
at the University of Stuttgart.
Contact
Dr. Maria Haase
Institut für Höchstleistungsrechnen
Universität Stuttgart
Nobelstraße 19
70569 Stuttgart
haase@ihr.uni-stuttgart.de.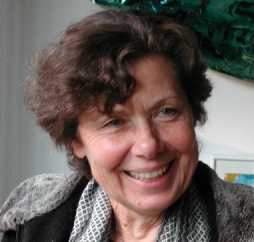 ---
Dynamical systems and chaos
My main interest is directed towards nonlinear dynamics, the formation of patterns and structures in open dissipative systems, the transition from regular to chaotic behaviour, as well as their applications in engineering, physics, chemistry, biology and medicine. We develop numerical methods allowing to extract essential information from measurements and observations. The analysis of time series and complex patterns emerging in nonlinear systems enables on the one hand a characterization of signals, and on the other hand it allows to give insight into the dynamics of the underlying processes thus providing a basis for modelling.
Wavelet analysis
Apart from the development of numerical methods to characterize chaos our interest is focussed on wavelet analysis. Wavelet tools deserve special attention in the context of nonlinear dynamics because they allow to investigate functions either locally on various scales or they supply information about the instantaneous frequency content of the signal.
Stochastic analysis
Considering the temporal evolution of complex systems, we are usually confronted with stochastic time series. Often, the underlying equations are either unknown or cannot be solved rigorously. Recently developed stochastic analyses based on the theory of Markovian processes allow in many cases a complete characterization of the measurement data and a modelling by means of stochastic equations.
---