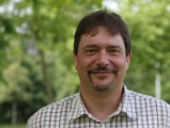 CV

Education

PhD (Dr. rer. nat.) in Materials Science with Prof. H. J. Fecht, TU Berlin

-

Research Associate within the Euro-Russian Space mission EUROMIR
University Degree (Diplom) in Physics, University of Cologne and German Research Center (DLR)

Positions

since

Scientific Member of the Center for Nanotechnology (CeNTech), Münster

since

Professor and Director of the Institute of Materials Physics, WWU

-

Leiter einer zusätzlichen, externen Arbeitsgruppe an der Universität des Saarlandes, welche aus dem Impuls- und Vernetzungsfonds des Präsidenten der Helmholtz-Gemeinschaft gefördert wurde

-

Permanente Gruppenleiterposition im Rahmen des "Exzellenzprogramms für wissenschaftlich-technische Führungskräfte" des Forschungszentrums Karlsruhe

-

Gastdozent an der Universität des Saarlandes in Saarbrücken im Fachbereich Physik

-

Group Leader within the Emmy-Noether Fellowship Programme of DFG, Research Center Karlsruhe and Saarland University

-

Lehrstuhlvertreter an der Universität des Saarlandes im Fachbereich "Experimentalphysik"

-

Senior Researcher with Prof. H. Gleiter, Nanostructured Materials Group, Research Center karlsruhe

-

Fellowship, Alexander von Humboldt Foundation with Prof. J. H. Perepezko, University of Wisconsin-Madison, Dept. of Materials Science, USA

Honors

External functions

since

Lifetime membership of TMS (offered by TMS)

since

Member of the Editorial Board of Scientia Nanotechnology
Elected member of the national Advisory Board of the RQ-13 Conference, Dresden
Elected member of the international Advisory Board of the ISRS-2010 Symposium, IIT Madras, India

-

Gründungsmitglied des DFG-Forschungszentrums "Center for Functional Nanostructures, CFN", Technische Universität Karlsruhe

Current Projects

Latest Publications
For the full publication list and projects, please click here.