Institute of Applied Physics
Gender in Physics – Prof. Dr. Cornelia Denz
Welcome to the web pages of the
Gender in Physics Group!
On 18 December 2018, the Science Day #4genderstudies takes place for the second time. The goal is to make clear what gender studies are and what they exactly do. Once again, we got involved with a statement that you can find here. If you are interested in gender research at the WWU, you will find additional information on the homepage of the Gender Equality Office.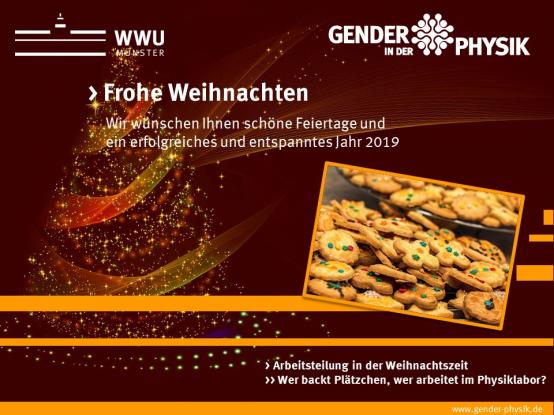 We wish you happy holidays and a successful and relaxed year 2019! We would like to take this as an occasion to question the task sharing during the Christmas season: Who bakes cookies, who works in the physics laboratory?