Procet E-LYTE INNOVATIONS – A spin-off company of the MEET Battery Research Center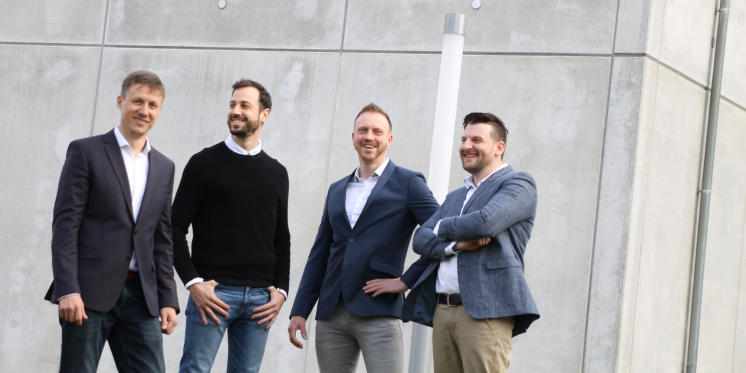 What is E-LYTE INNOVATIONS?
As part of the funding program EXIST-Forschungstransfer (duration 01.03.2019 to 31.08.2020), E-Lyte Innovations develops and produces pioneering electrolytes for modern energy storage technologies with regards to specific requirements. The portfolio includes:
Production and distribution of customized electrolytes and specific electrolyte components for application-specific requirements of electrochemical energy storages ("Ready-to-use" electrolytes and electrolyte components)
Optimization and production of electrolytes tailored to specific customer needs.
Service measurements and consulting in the area of electrolytes and energy storage, especially in the field of lithium-ion technologies.
Sub-licensing of IP
The goal of the funding program is to use the portfolio and all tasks related thereto as an economic bases for a spin-off company, namely E-Lyte Innovations GmbH.
Why is the business model economically interesting?
Safe, high-performance and efficient storage technologies are the prerequisite for all (auto-)mobile and portable electronic applications. In this regard super capacitors and batteries, especially lithium-ion batteries (LIB), are the most promising storage technology. Electrolytes are an essential component of batteries and super capacitors. Only the right electrolytes made the success of lithium-ion technologies in many applications possible. For the use of higher-energy lithium-based electrode material, new cell chemistries and energy storages in applications with increased requirements regarding the temperature window, power density and safety, new and often complex and finely tuned electrolytes are needed. This is where the team from E-Lyte comes in.
Who is in the team and why?
The team consists of the economic chemist/ industrial chemist Dr. Ralf Wagner, the chemist Dr. Stephan Röser, the chemist Dr. Kolja Beltrop and the economic chemist Sebastian Staiger. The material scientist Prof. Prof. h.c. mult. Dr. Martin Winter guides the project as a mentor. The project members all possess extensive and excellent academic and technological expertise in the field of battery and electrolyte research, technology consulting, distribution, project management, marketing and are inventors of numerous start-up relevant patented technologies.
What is the EXIST-Forschungstransfer?
The EXIST-Forschungstransfer is a funding program of the Federal Ministry of Economic Affairs and Energy (BMWi), that is co-financed by the European Social Fund (ESF). The funding program provides financial support to outstanding research-based start-up projects, that entail elaborate and high-risk development work.
Further information on the funding program EXIST-Forschungstransfer: Click here.

You are interested in E-Lyte Innovations and the funding program EXIST and want to learn more? Do not hesitate to contact us via email: contact@e-lyte-innovations.de