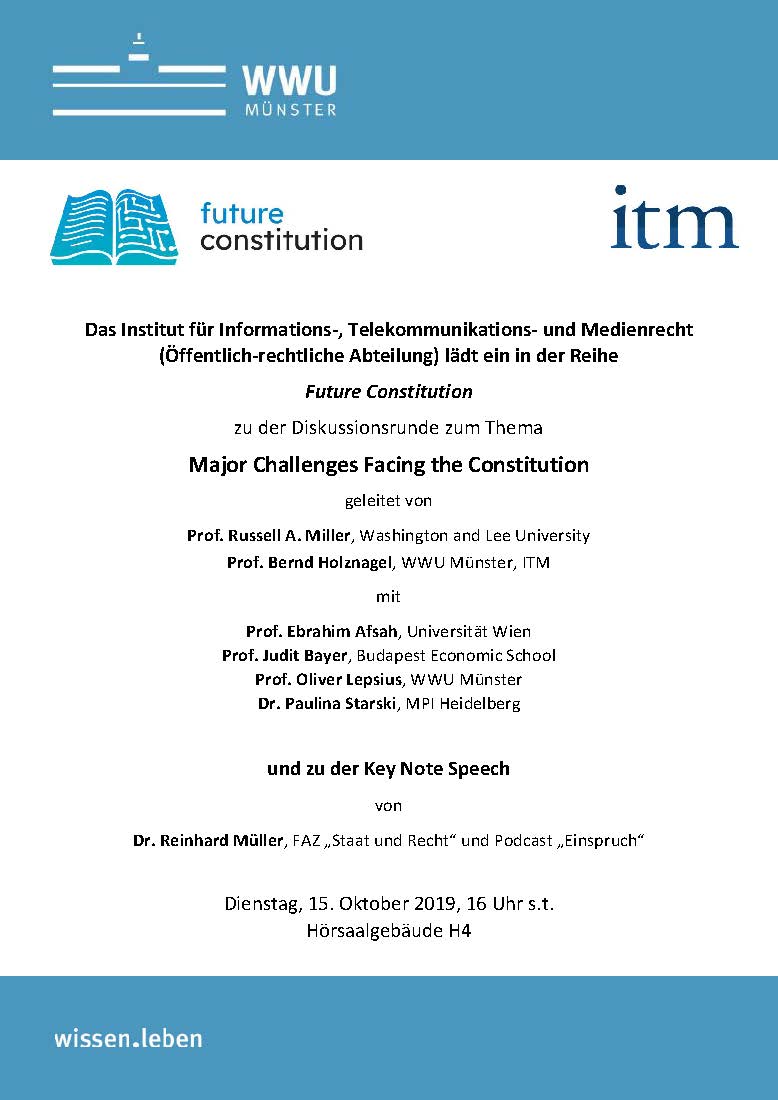 For the second installment of "Future Constitution", a panel of experts considered other themes that pose a challenge for constitutionalism, including sectarianism, illiberalism, globalism, and changing constitutional methodologies. It  featured Ebrahim Afsah (Vienna), Judit Bayer (Budapest), Oliver Lepsius (Münster), and Paulina Starski (Heidelberg/Berlin).
The transcript may be downloaded here shortly.
Russel Miller talked to German Podcast "Einspruch" about the symposium. You may find his interview here.