In collaboration with Schumann Fellow Professor Russell Miller, the ITM is coordinating the year-long program "Future Constitution." It is meant to provide a framework for thinking about the big challenges facing constitutionalism. The series opened with an informal roundtable discussion on July 2, 2019, which focused on the way in which new technologies and media will challenge and disrupt constitutionalism. For the instutute, this form of academic discourse holds the intrinsic value of forming a platform where analyzing the status quo with academic vigor comes hand in hand with developing new aproaches to constitutional issues. This enrichens not only our day-to-day academic work, but also helps us giving new impulses to the (German) legal discourse as well.
The forum's first event was held on the 2nd of July 2019 and undertook the effort of evaluating issues regarding "Technology – Media – Regulation".
The forum's second event, regarding "Major Challenges Facing The Constitution", was being held on the 15th of October 2019.

The series will continue in the new year on January 23 with a lecture on "Constitution and Security" featuring former Minister of the Interior and former Minister of Defence Dr. Thomas de Maizière. A second roundtable discussion considering the challenges climate change and sustainability pose for constitutionalism will be held later in the year, as well as a concluding lecture on the broader theme of "Future Constitution."
The symposia are being organized by Professors Russel A. Miller and Bernd Holznagel, being kindly sponsored by the Schumann Foundation.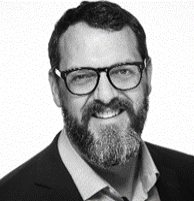 Russell A. Miller
Stombock Professor of Law at Washington & Lee University (Virginia) where his  research and teaching focus on constitutional law and comparative law. He has written extensively about German constitutional law and is the co-author (with Donald Kommers) of the treatise The Constitutional Jurisprudence of the Federal Republic of Germany (Duke University Press). He published a study of the transatlantic differences regarding privacy entitled Privacy and Power (Cambridge University Press). He has been a Schumann Fellow (University of Münster), a KORSE Fellow (University of Freiburg), a Leibniz Fellow (Heidelberg Max Planck Institute), a Fulbright Fellow (Heidelberg Max Planck Institute), and a Bosch Foundation Fellow (Karlsruhe and Strasbourg). He is the co-founder and co-editor of the German Law Journal.
Bernd Holznagel
Professor for Constitutional Law, Administrative Law, European Law and Administrative Sciences and Director of the Institute for Information, Telecommunication and Media Law (Public Law Section) at the University of Münster His research interests include Public Law and Regulatory Law (Media, Telecommunication, Energy, Data Protection, State Aid Law). He is chairman of the academic advisory council of the Federal Network Agency for Electricity, Gas, Telecommunications, Post and Railway.