Nils Stockmann, M.A.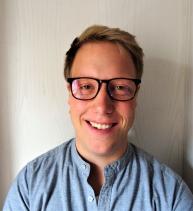 Research
Research interests
Norms in International Relations
Inter- and Transdisciplinary Approaches in International Relations
EU Mobility & Energy Policy
Global Environmental and Sustainability Governance
PhD Project
Moving Meaning? Translation and Performance of EU Sustainability Norms in Urban Mobility Transitions
Individual mobility is shaped by manifold societal norms that have materialized in practices and structures, many of which are fundamentally unsustainable. Likewise, these norms are increasingly challenged by global sustainability norms, such as the Sustainable Development Goals, contesting the sociotechnical and sociocultural status quo of mobility. To effectively stipulate sustainable transformations, these norms need translation to different realms such as 'the local' or 'the tech-nical'. Furthermore, sustainable norms can only be 'meaningful' if they resonate with everyday practices and identity formations, for example in urban 'arenas', and thus are performed. This pro-ject argues, that to enable this translation and performance of sustainability norms, policy frame-works are needed that move beyond linear, hierarchical models of sectoral policymaking and ena-ble 'agency of the governed' in sustainable transitions. From this perspective, the EU Sustainable Urban Mobility Plan (SUMP) framework will be examined and its transformative potential critically evaluated. To achieve this, the project combines discourse-analytical research on a conceptual level and a case-study based investigation into applicative contexts of the SUMP framework.
CV

| | |
| --- | --- |
| Since 06/2020 | Scholarship (on merit) for Doctoral Studies, Cusanuswerk e.V. |
| Since 03/2020 | Member of the Graduate School of Politics (GraSP), Institute for Political Science, University of Münster |
| Since 10/2018 | Research Fellow, Institute of Political Science, University of Münster (Chair for Global Environmental Governance) |
| Since 06/2018 | Member of the Junior Research Group DynaMo (Socio-Ecological Research of the German Federal Ministry of Education and Research, BMBF) |
| 01-04/2018 | Research Intern, Northamerica Office, German Research Foundation (DFG), Washington DC/New York City |
| 2016-2018 | M.A. Political Science, University of Münster |
| 2014-2018 | Extracurricular Program Social & Business Ethics, Catolic-Theological/Business Faculty, University of Münster |
| 2013-2016 | B.A. Political Science & Economics, University of Münster |

Publications / Conference Contributions

Selected publications (* peer reviewed)


*Stockmann N, Graf A. 2020. '"Polluting our kids' imagination"? Exploring the power of Lego in the discourse on sustainable mobility.' Sustainability: Science, Practice and Policy 16(1): 231-246. doi: 10.1080/15487733.2020.1802142
*Holthaus Leonie, Stockmann Nils. 2020. "Who Makes the World?" – Academics and (Un)cancelling the Future.' New Perspectives 28(3): 413-427. doi: 10.1177/2336825X20935246
*Feldhoff B, Stockmann N, Fanderl N, Gahle AK, Graf A, Leger M, Sonnberger M. 2019. 'Bridging Theories and Practices: Boundary Objects and Constellation Analysis as Vehicles for Interdisciplinary Knowledge Integration.' Sustainability 11, Nr. 19. doi: 10.3390/su11195357
Stockmann Nils, Graf Antonia. 2019. "Nachhaltige urbane Mobilität von morgen zwischen Reproduktion und Dekonstruktion von Normen." Amosinternational 13, Nr. 3: 10-16.
Heimbach-Steins, Marianne, Stockmann, Nils. 2019. "Ein Impuls zur "ökologischen Umkehr" - Die Enzyklika Laudato si' und die Rolle der Kirche als Change Agent." In Die Enzyklika Laudatio si' – ein interdisziplinärer Nachhaltigkeitsansatz?, herausgegeben von Heimbach-Steins, Marianne, Schlacke, Sabine, 11-53. Baden-Baden: Nomos.

Selected conference talks and papers

Stockmann, Nils (2020): 'The city is a stage: Reconstruction of the scales and spaces of EU mobility policy'. Cosmopolis Lunch Seminar, Vrije Universiteit Brussel, Belgium, 26.11.2020.
Stockmann, Nils (2020): 'Governing and researching the plurality of crises: Prospects and challenges of research on EU sustainability politics in Covid-19 times'. BAGSS Doctoral Workshop "Yet another Crisis for EU Research(ers)?", Online-Workshop, 18.09.2020.
Stockmann, Nils (2020): "Translation and performance of EU sustainability norms - developing a theoretical stance for analysis". 14. IB-Nachwuchstagung, Akademie für Politische Bildung, Tutzing, 12.03.2020 / Conference: Translation in/of World Politics: Language, Practices, Power, SOAS University of London, Great Britain, 18.01.2020.
Stockmann, Nils, Graf Antonia (2019): 'Discursive reproduction of unsustainable mobility in children entertainment: the Lego case'. 13th EISA Pan European Conference on International Relations, Sofia University "Sveti Kliment Ohridski", Sofia, Bulgaria, 13.09.2019.


Memberships / Activities

Member of the Governing Board, Institute of Political Science, University of Münster (Representative for the Academic Staff)
Deputly Speaker, Early Career Group of the German Political Science Association's (DVPW) International Relations Section, since 2020
Associated Fellow of the Center of Interdisclipinary Sustainability Research (ZIN), University of Münster, since 2018
Member of the European International Studies Association (EISA)
Service on Different Commitees/Working Groups on Faculty & Department Level, University of Münster
Different Organized Events & Talks for Practitioners and in (Higher) Education

Teaching

BA-Level Courses

Introduction to Environmental Politcs, Summer Term 2019
Contemporary Debates of Critical IR Norm Research, Winter Term 2019/2020

Extracurricular

The Cultural and Social Prerequisites of a Sustainable Mobility Transition, Workshop for BA/MA Students at Summer School of the Cusanuswerk, 2019

Supervision of BA Theses

'Good Governance' within the United Nations' 2030 Agenda for Sustainable Development, 2020
Collective Identity in Social Movement Platforms - The Example of the platform 'Pour une autre PAC', 2020
Sustainable Mobility Concepts in the City of Lille: An Evaluation From an Environmental Justice Perspective, 2020
Environmental Justice and Tourism: A Case Study of "The Right to the City" Movement in Venice, 2019
Norm Export of EU Agricultural Norms through Civil Society Engagement, 2019
Sustainable Mobility in Münster: An Evaluation of the 'Velorouten' Concept, 2019