DE | EN
Dr. Karsten Mause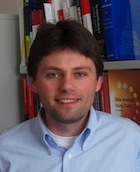 Office hours: by appointment. Please schedule an appointment here
ABOUT

Karsten Mause is Senior Lecturer in Political Economy at the University of Muenster, Germany. Before joining WWU Muenster, he worked as a postdoctoral researcher at the University of Bremen's research center "Transformations of the State" (SFB 597), funded by the German Research Foundation (DFG). He holds a Master's degree in Political Science and a Ph.D. in Economics from the University of Marburg. His research focuses on various subfields of Political Economy as a multidisciplinary research field and has been published in the American Journal of Economics & Sociology, Constitutional Political Economy, European Journal of Law & Economics, Journal of Socio-Economics, Legislative Studies Quarterly, and other social science journals and books.

Curriculum Vitae: CV

Twitter: @KarstenMause

Personal Website: www.karsten-mause.com


  

RESEARCH & TEACHING AREAS

Political Economy: The Relationship between Politics and the Economy
Public Policy Analysis (esp. Economic Policy, Fiscal Policy, Education Policy)
The Behavior of Politicians, Interest Groups, and Citizens
Governance Research: Tools of Government / Forms of Governance

  

PUBLICATIONS

Selected Publications:

  

Full list of Publications:

      

Work in Progress:

"What do citizens think about fiscal austerity? A cross‐country analysis". Paper presented at ISA 2019 Toronto, EPSA 2019 Belfast.
"Delegation and democratic control: Can independent public agencies become too independent?" (with Klaus Heine, Erasmus University Rotterdam). Paper to be presented at PCPE 2019 Prague, ECPR 2019 Wroclaw, ICGRG 2019 Hong Kong.
"Governing public-private partnerships: The problem of low-cost decisions". Paper presented at ECSPC 2019 Rome.
"The revolving-door phenomenon: A survey" (with Andreas Polk, Berlin School of Economics and Law, HWR).
"Has Politik als Beruf become more stressful? The (changing) workload of German MPs 1949-2017". Paper presented at IASGP 2019 London.