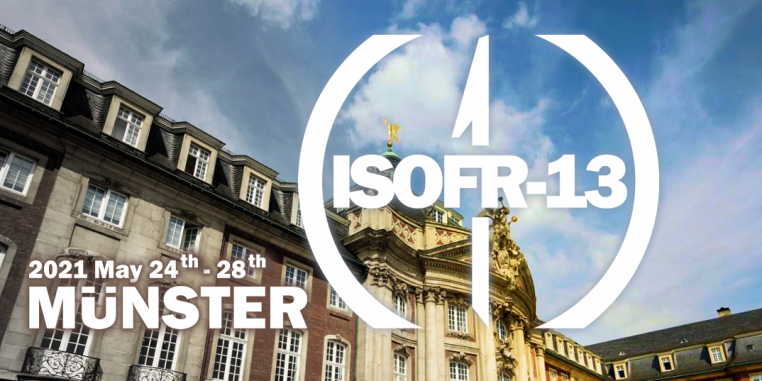 ISOFR-13 – Registration 
The Registration for the 13th International Symposium on Organic Free Radicals (ISOFR-13) will open in January 2021. For an early registration (until March 31st 2021), there will be a 25 € discount.

Registration fee (until March 31st 2021):
350 € (regular fee)
300 € (for students and postdocs)
Registration fee (from April 1st 2021):
375 € (regular fee)
325 € (for students and postdocs)
ISOFR-13 – Poster presentation 
If you would like to present a poster, please submit your abstract as a docx- and PDF-file until Thursday, April 1st to isofr13@uni-muenster.de (Subject: ISOFR_poster). Please use for the abstract our docx-template. The abstract should not exceed one page and should at least contain the following information:
Title of the poster
Full given and surnames of all contributors, indicating the presenting author by underlining
A short summary of the poster (continuous text)
Ideally, at least one figure/scheme for illustration
References (cited literature and own publications)
The poster presentation will be on 25th of June from 3:50 to 6:30 p.m. and the best poster will be awarded with poster prizes. We looking forwards to your contribution.
For financial support we thank