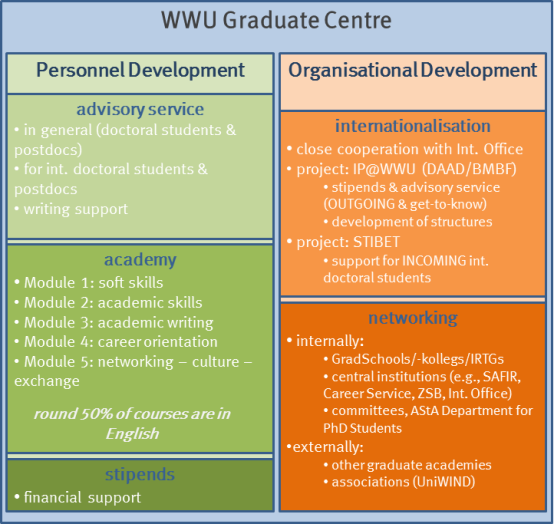 The WWU Graduate Centre - An Institution for Personnel and Institutional Development
Supporting young researchers in their qualification and in career planning as a central institution - this is the Graduate Centre's aim. But how can such a comprehensive task be realised in practice? Following the personnel development strategy of organisations in terms of content and methodology, the Graduate Centre is closely aligned with the university's general personnel development policy. The Graduate Centre influences the whole University by providing stimuli for the development of the supporting structures for young academics. In this respect the Graduate Centre's work can be seen as a contribution to the organisational development.
Taking the two terms Personnel and Organisational Development  into account, our areas of responsibility can be represented as a four-field matrix.