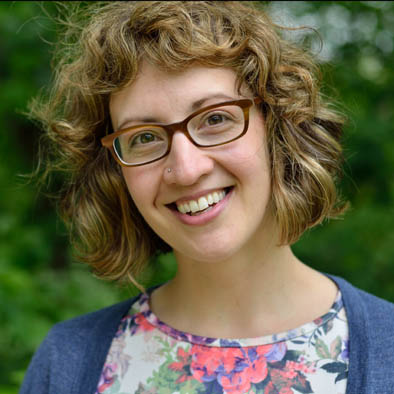 Dr. Iva Ognjanovic
Researcher Training & Development
Doctoral Candidates
Coordination and conceptual development of WWU Graduate Centre's training and development programme (Academy), design and delivery of workshops for doctoral candidates
---
Figuring out what makes people tick and using this knowledge to make a positive difference to their lives has guided Iva's life choices. Her background includes, among other things, collaborative curriculum design, teaching, and career counselling in China, and support services for international doctoral candidates at the University of Münster. Iva currently coordinates Graduate Centre's training and development programme to support skills development of doctoral candidates and postdocs. She delivers some of the workshops herself but also regularly invites internal and external partners to contribute their expertise.
Iva's motivation is to create meaningful, relevant and engaging experiences for those who attend Graduate Centre's events or seek her advice. Knowing that those experiences can lead to participants finding immediate solutions to problems, feeling more confident in their skills or feeling better knowing that they are not alone in facing difficulties is extremely rewarding for her.
---
Specialty: Iva holds a B.A. in Chinese Language and Literature, a Master's degree in Contemporary East Asian Studies, and a Doctorate in Sociology.
Workshop themes: Scientific Integrity, Communication & Dissemination, Working with Others, Self-management, Career Development.
---
Contact:
Raum 105
0251 - 83 23 117
iva.ognjanovic@uni-muenster.de