Colloquium for newly appointed professors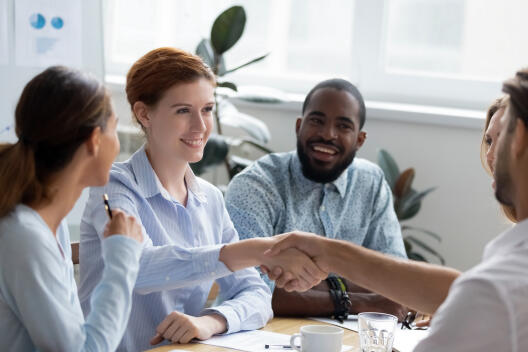 We cordially welcome you as a new professor to the University of Münster!
It is important to us that your start at the University is pleasant and that you quickly become acquainted with the University and the opportunities it offers with respect to research, teaching, university management, work-family balance, health promotion and much more.
With a series of short presentations, this colloquium helps newly appointed professors adjust to the tasks of university management and become familiar with the internal structures. All the presentations are held by experts who work at the University of Münster. The colloquium offers participants ample opportunity to get to know one another. You can find the course dates below.
In your new position, not only do you have responsibilities as a researcher and instructor, but also as a manager, for high-quality academic supervision is exceptionally important for the University of Münster. Therefore, we recommend our highly informative management seminars, which help participants acquire or expand their knowledge in the area of "staff management" and to reflect on their supervisory role.
We also recommend our professional training courses targeted at professors and assistant professors.
You can find more information on "Onboarding of Professors@WWU" in MyWWU.