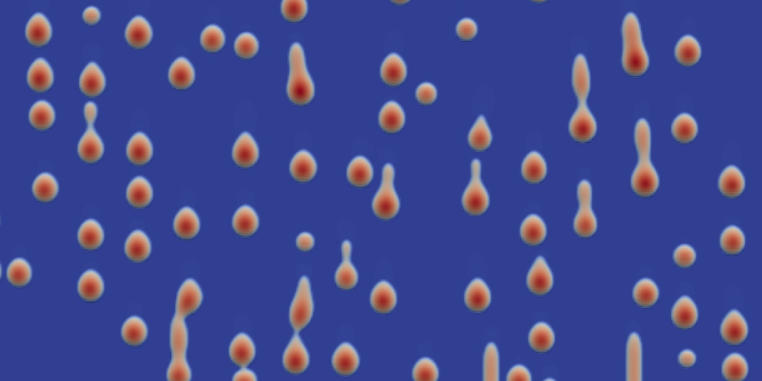 Mastering Complexity
To understand the dynamics of complex systems it is not enough to understand their parts. It is important to understand the interactions and the new phenomena resulting from the interplay between the pieces. Such systems can be found everywhere in natural and social sciences or in technology. Examples are the climate system, interacting species, the dynamics of economic systems or the power grid to name just a few. The set of courses will provide the basic tools and concepts to model and quantitatively analyze complex systems and will enable the students to apply this knowledge to their specific scientific field or in an interdisciplinary context.
1. Komplexe Systeme — Kollektive Effekte, kritische Übergänge und Selbstorganisation (German)
Wenn viele Teile miteinander in Wechselwirkung treten, entstehen oft völlig neue kollektive Phänomene, die aus den Eigenschaften der einzelnen Teile alleine nicht verstanden werden können. Diese Phänomene, die in sehr unterschiedlichen Wissenschaftsbereichen wie Physik, Chemie, Biologie, Medizin, Ingenieurwissenschaften, Sozialwissenschaften oder der Psychologie beobachtet werden können, werden nicht von außen aufgeprägt, sondern entstehen "selbstorganisiert". In der Vorlesung sollen ohne viel Mathematik die zugrundeliegenden gemeinsamen Prinzipien erkundet und an Beispielen aus den eben genannten Wissenschaftsbereichen veranschaulicht werden.
Aktuelle Veranstaltung im Sommersemester 2018 im Vorlesungsverzeichnis
2. Introduction to nonlinear dynamics

Winter term 2018
3. Baysian statistics — from elementary particles to medicine

tba
4. Science on the back of the envelope — Fermi questions

Summer term 2019