Import and use digital IDs with a smartphone or tablet under Android
Due to the customizations made by the smartphone and tablet vendors the various devices differ so much that we can show only exemplarily how it might work. The guide below is made using a Sony Xperia™ tablet.
Please click on the images to enlarge.
First transfer your digital ID in PKCS#12 format (not the PEM file from the email) onto your smartphone.
Then open the settings and there the "Sicherheit" (security) area: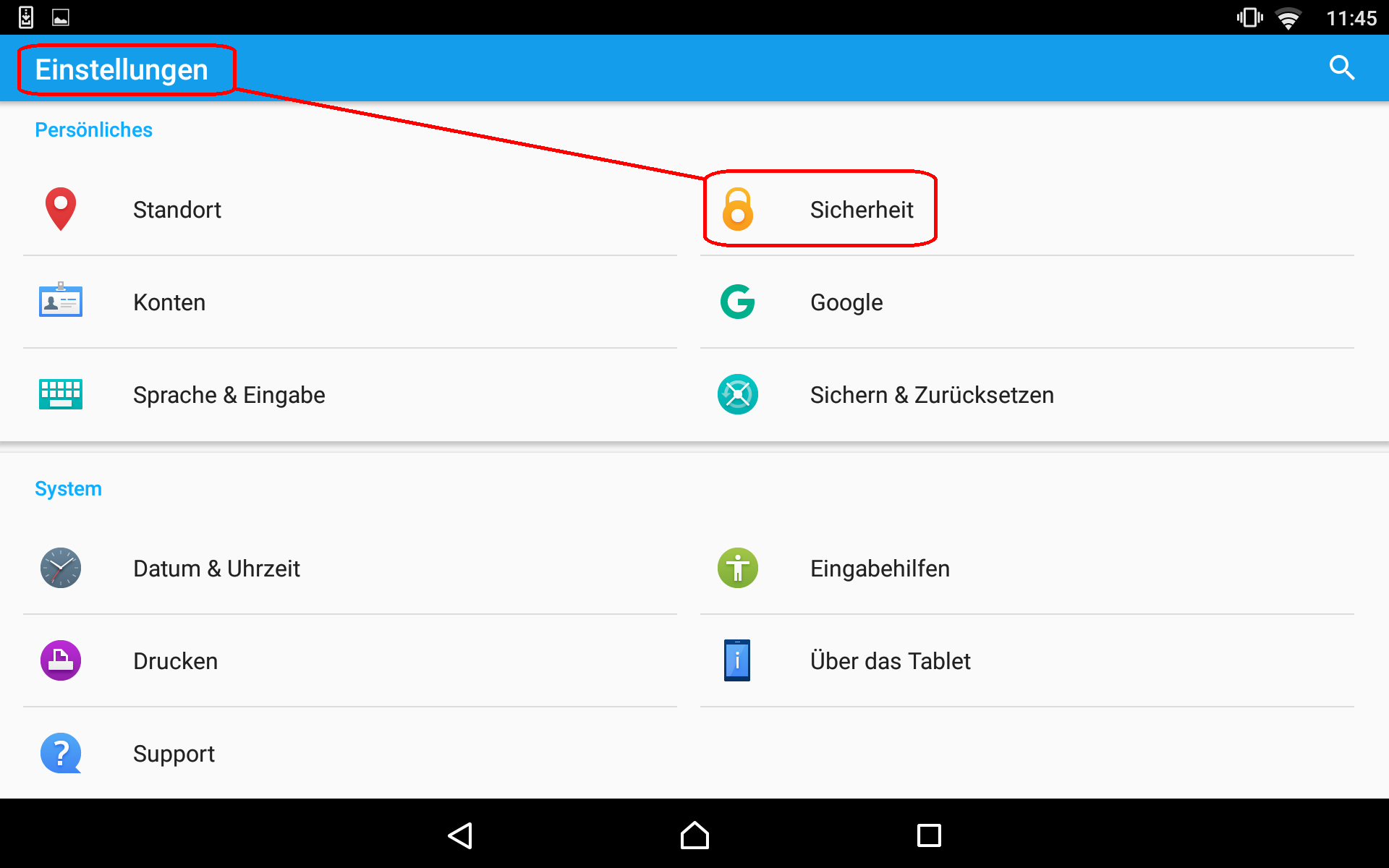 In the chapter "Anmeldedatenspeicher" (login data storage) select "Zertifikate installieren" (install certificates):
Select the PKCS#12 file (not shown here) and enter the corresponding password:
Choose a useful name for the imported digital ID: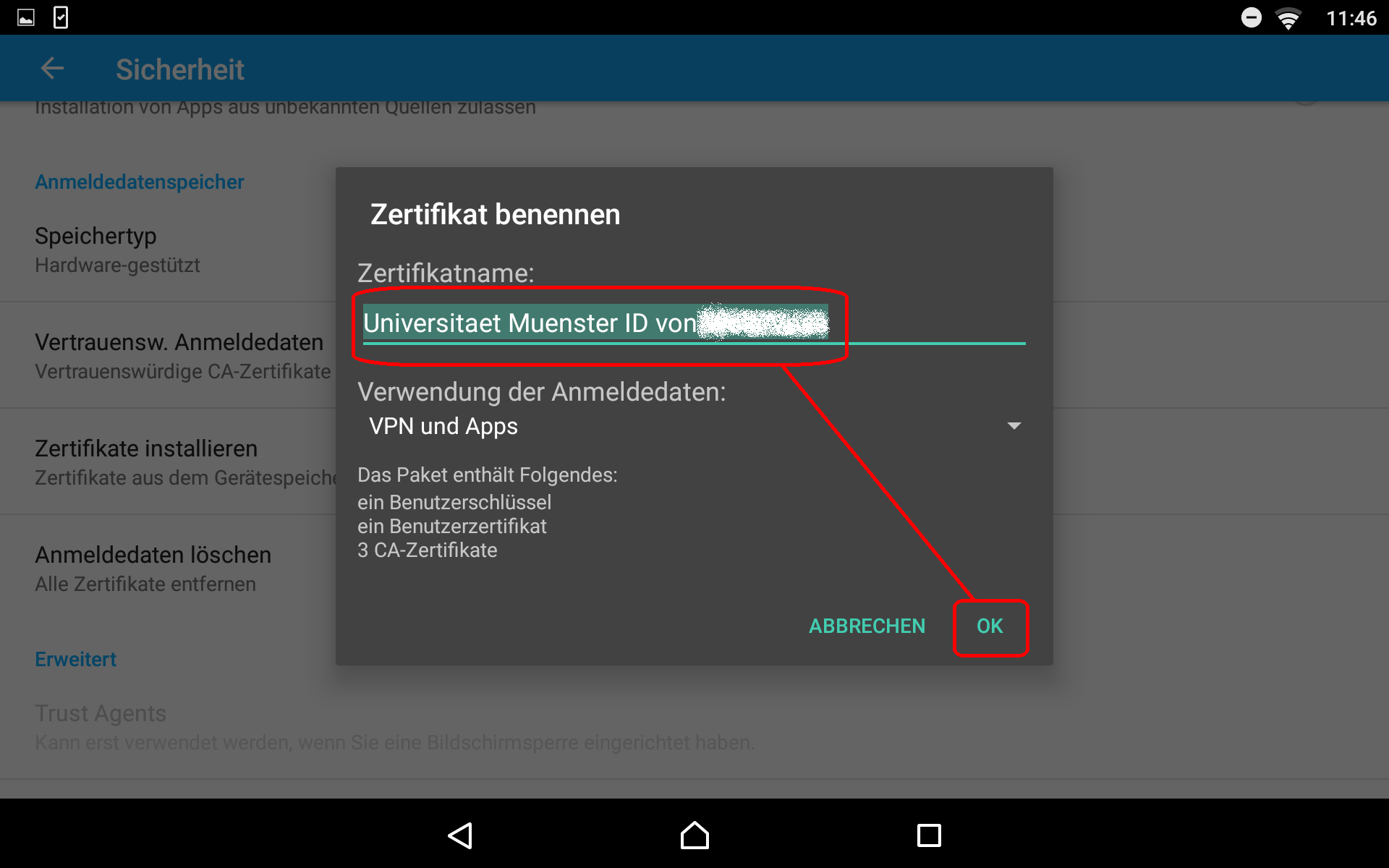 Finally the successful import should be confirmed:
Open the settings again and there the "Konten" (accounts) area:
There open the "Kontoeinstellungen" (account settings) of the relevant account: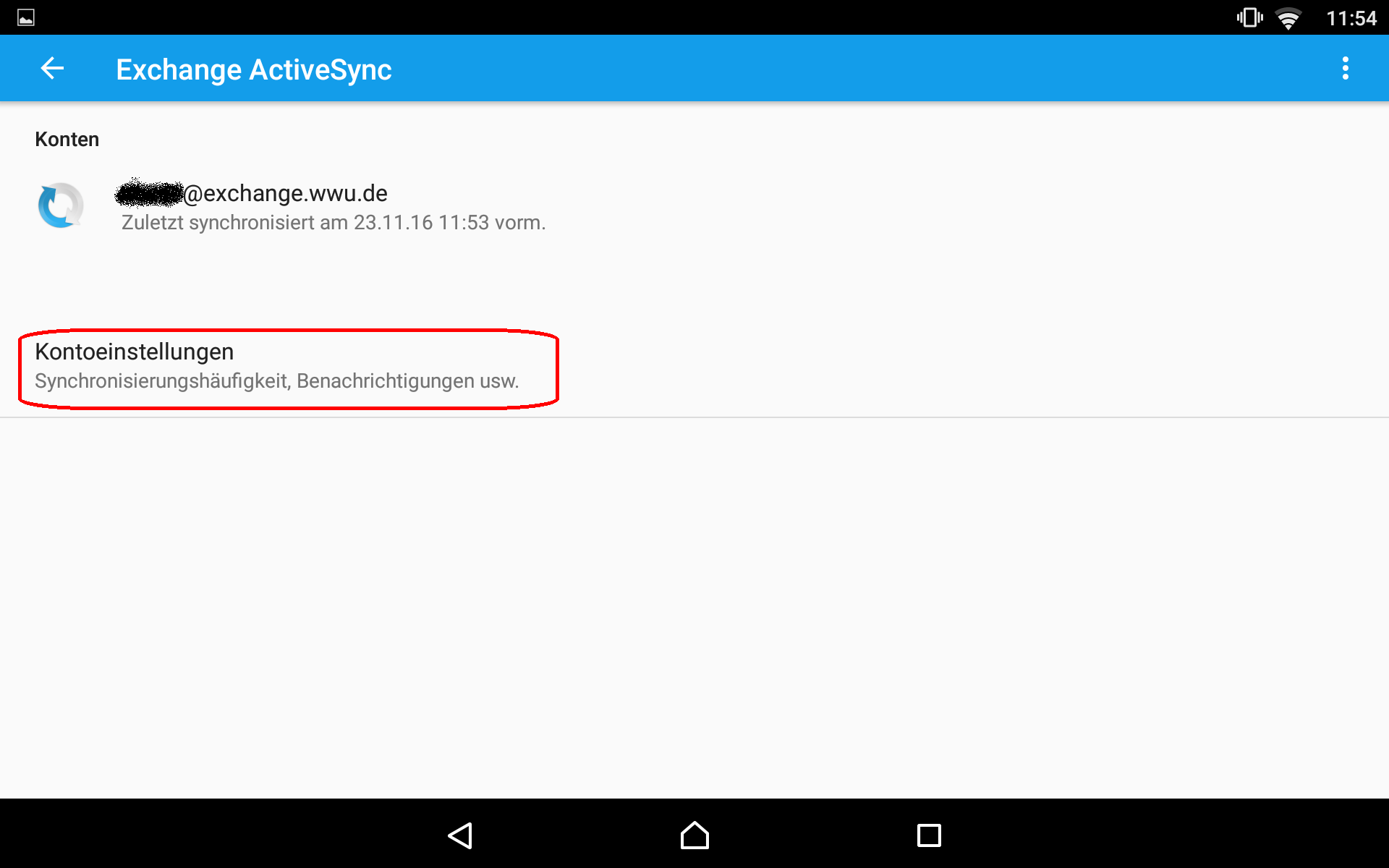 We are not dealing with the email footer lines also often called "signature", but with "Sicherheit" (security) settings: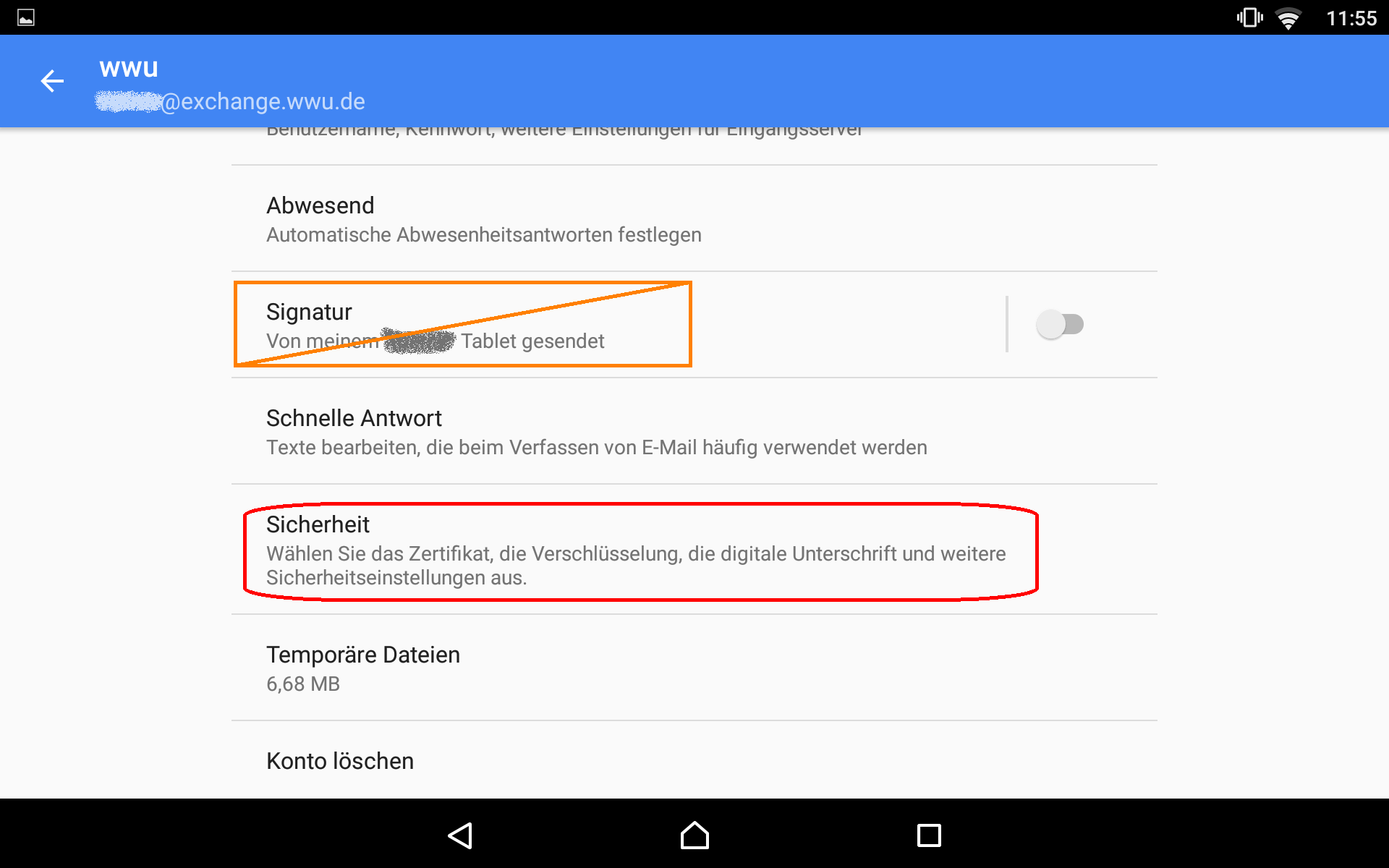 Here again you can select and install your digital ID: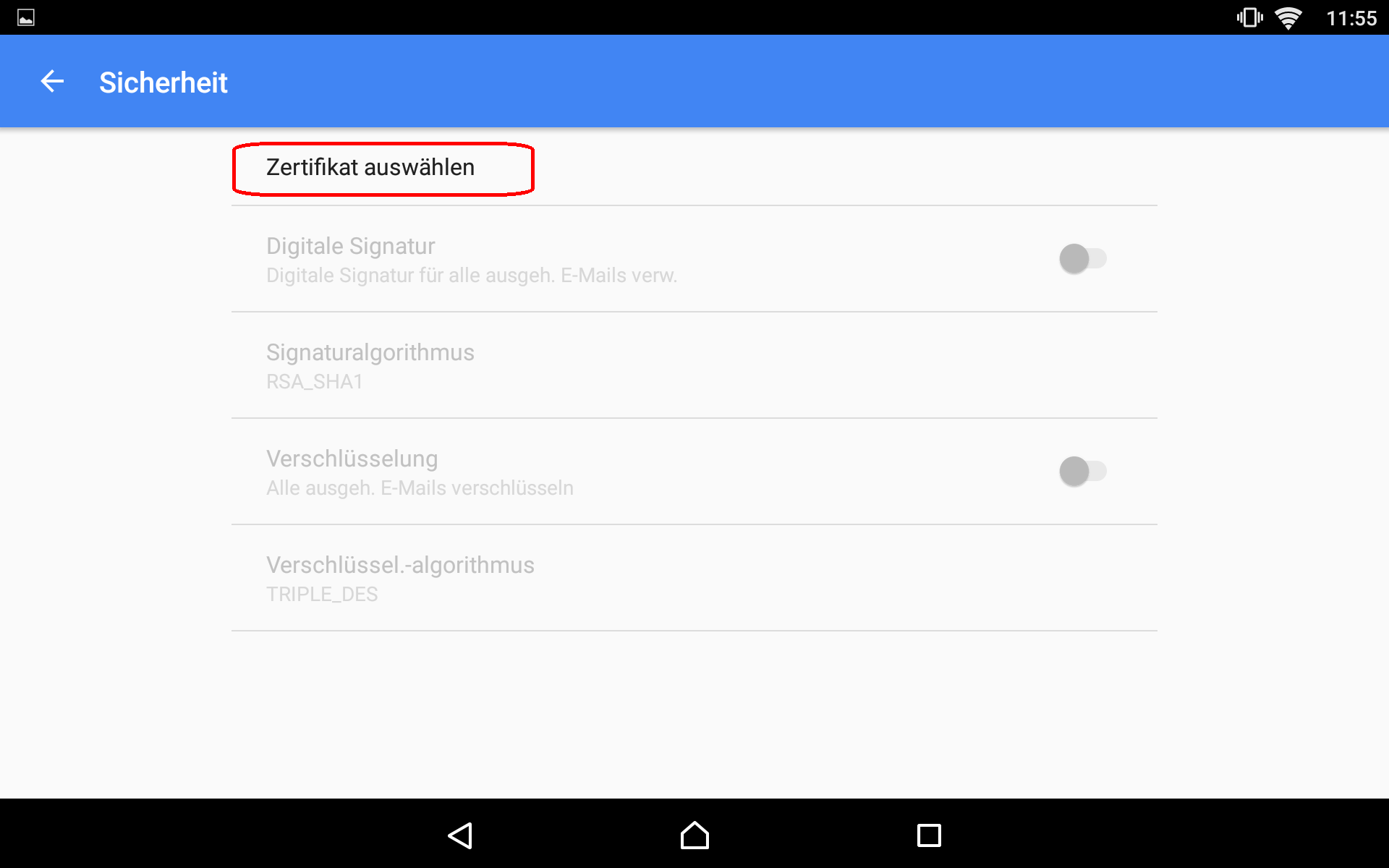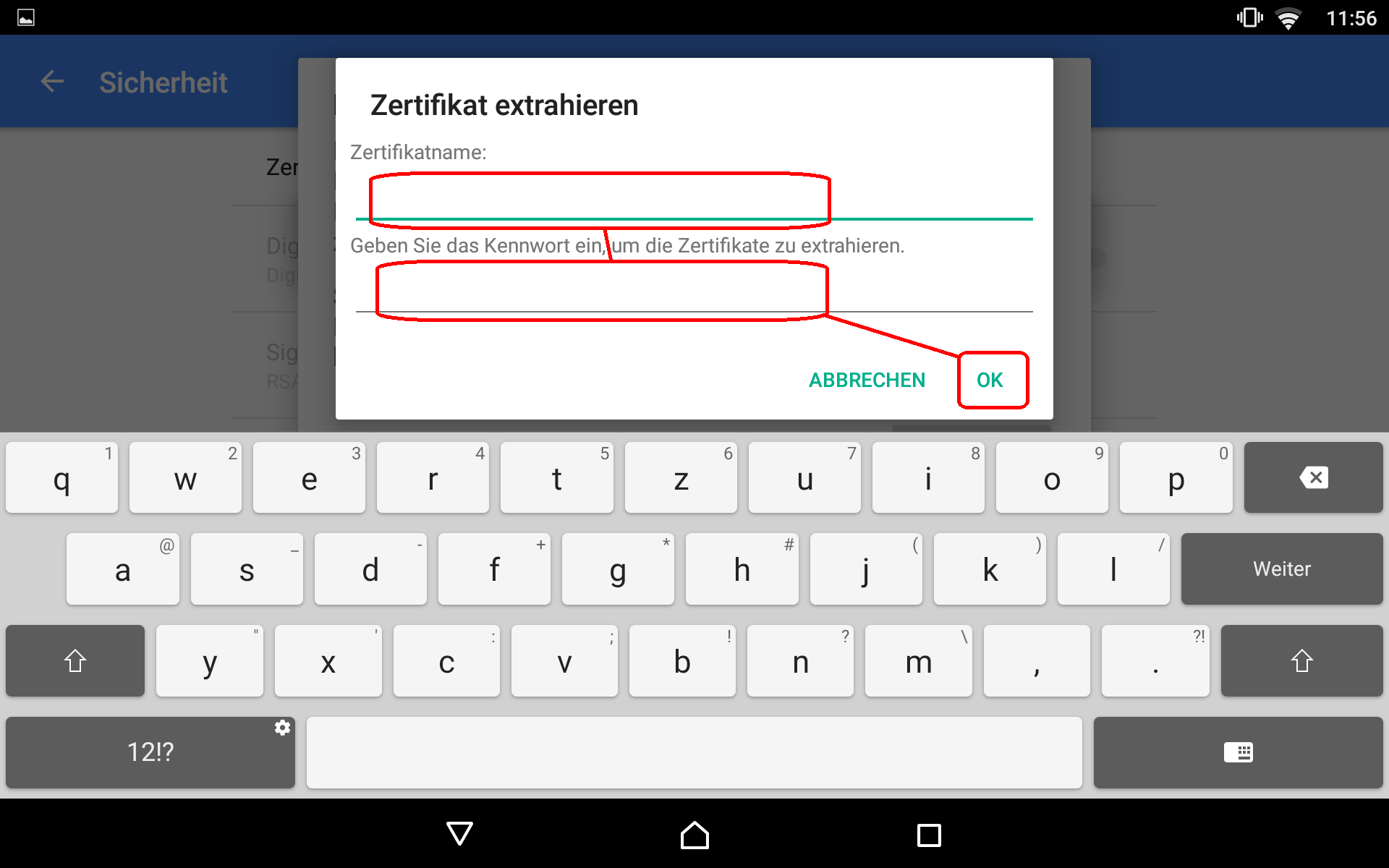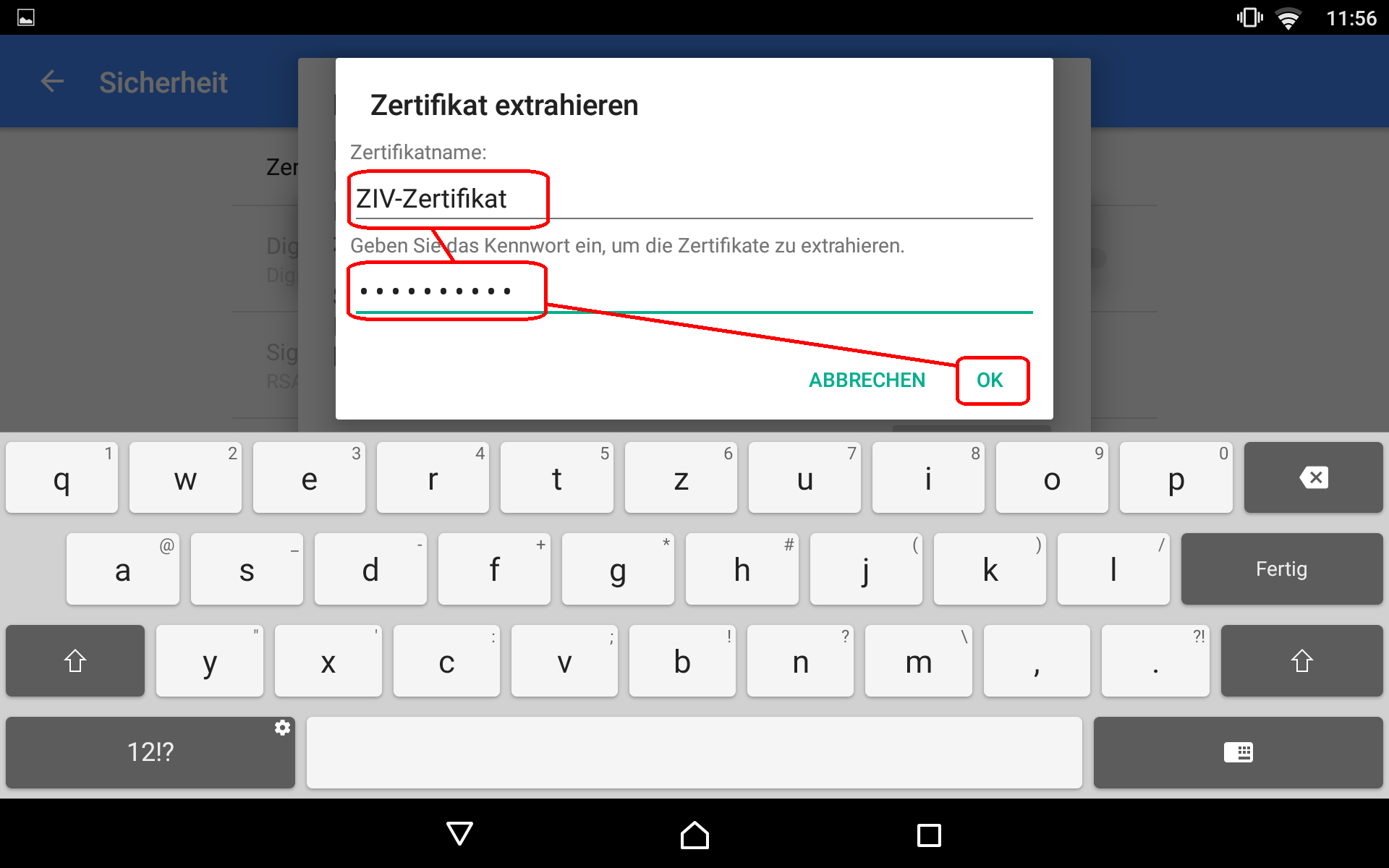 Finally you choose to digitaly sign outgoing emails:
Many thanks to Viola Voß for providing installations hints and screenshots!