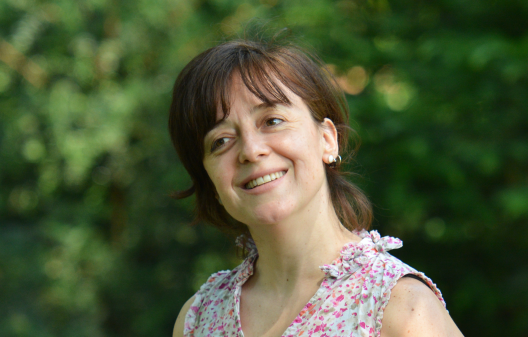 Tasks:
Develop, organize and coordinate the new Special Study Program (SSP) in Plant Sciences called iNTEGRATIVE & MoLECULAR PLANT SCIENCES (iMoPLANT) within the MSc Biosciences.
Conception, implementation and teaching of new courses (with focus on Plant Molecular Science)
Registration of a new label "Green" for all the courses with focus on Plant Molecular Science
Visibility of the new iMoPLANT SSP (homepage design, flyer of the new SSP, etc.)
---
CV:
Maida Romera Branchat comes from Catalonia (Spain), holds a PhD. degree in Plant Biotechnology and has more than 10 years of experience in Plant Science research. 
She has worked in research Institutes in Portugal (ITQB), Spain (CSIC_CRAG) as well as in Germany (MPI) with special focus on plant developmental processes such as flowering and flower and fruit development in Arabidopsis thaliana.
Parallel to her research, she has trained students, participated in international conferences and organized symposia. She speaks fluently English, German, Portuguese, Catalan and Spanish.
---
Teaching:
Courses for Erasmus students based on seminars and laboratory practice with a focus on Plant Molecular Biology (taught in English).
Courses for Master students in Education for the teaching profession in primary and secondary schools or vocational training centres with a focus on genetic engineering in agriculture. Course based on seminars and laboratory practice (taught in German) .
Organisation of lecture series for MSc and PhD students with special focus on Plants of the Future (in English).
Organisation of seminars with focus on Career pathways for Bioscientists.