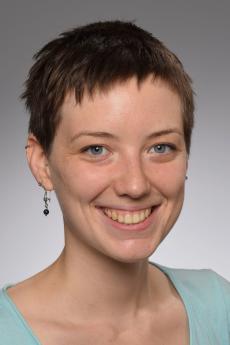 Lena Bohn
Tel: (+49)-(0)251-83-21004
Raum 153
Publikationen

.

. 'Structural enrichment for laboratory mice: exploring the effects of novelty and complexity.' Frontiers in Veterinary Science 10: 1207332. doi: 10.3389/fvets.2023.1207332.

.

. 'Once an Optimist, Always an Optimist? Studying Cognitive Judgment Bias in Mice.' Behavioral Ecology 33: 775–788.

.

. 'Transcriptional profiles in the mouse amygdala after a cognitive judgment bias test largely depend on the genotype.' Frontiers in Molecular Neuroscience 15: 1025389. doi: 10.3389/fnmol.2022.1025389.

.

. 'Divergence of developmental trajectories is triggered interactively by early social and ecological experience in a cooperative breeder.' Proceedings of the National Academy of Sciences of the United States of America (PNAS) 2017, Nr. 114: 9300–9307. doi: 10.1073/pnas.1705934114.