Scientific Directors of BACCARA: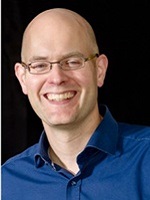 Prof. Dr. Frank Glorius
Professorship for Organic Chemistry (Prof. Glorius)
Corrensstraße 40
48149 Münster
Phone: +49 251 83-33248
glorius@uni-muenster.de
Research Areas

Organic Synthesis
N-Heterocyclic Carbenes
Organocatalysis
Asymmetric Catalysis
C-H Activation
MOFs
Heterogeneous Catalysis
Photoredox-Catalysis
Smart Screening Technologies
Electrolytes/Batteries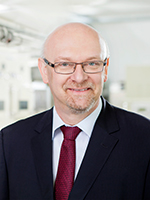 Prof. Dr. Martin Winter
Münster Electrochemical Energy Technology
Corrensstraße 46
48149 Münster
Phone: +49 251 83-36031
martin.winter@uni-muenster.de
Research Areas

As a chemist Martin Winter has been working and researching in the field of electrochemical energy storage and energy conversion for 30 years. His focus is on the development of new materials, components and cell design for lithium ion, lithium-metal batteries and alternative battery systems.
Our Teams – Work with the Best to Become Excellent:
Alexandra Kohlhöfer, M. A.
Managing Director International Graduate School BACCARA
Corrensstraße 40
48149 Münster
Phone: +49 251 83-36186
a.kohlhoefer@uni-muenster.de
Consultation hours for PhDs: Wednesday, 2.30 - 3.30 pm (please register in advance)
Dr. Julia Quante
Managing Director International Graduate School BACCARA
Corrensstraße 40
48149 Münster
Phone: +49 251 83-36725
julia.quante@uni-muenster.de
Consultation hours for PhDs: Monday, 11 am –12 pm (please register in advance)
Laura Torricelli
Office: Controlling and Administration
Corrensstraße 40
48149 Münster
Phone: +49 251 83-36183
laura.torricelli@uni-muenster.de
Britta Weiguny
Office: Communication and Administration
Corrensstraße 40
48149 Münster
Phone: +49 251 83-36184
weigunyb@uni-muenster.de