---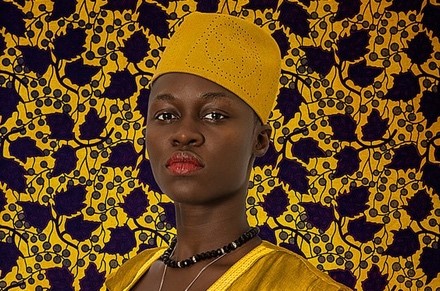 "Postcolonial Intellectuals and their
European Publics"
PIN Network Conference
Utrecht University/Netherlands, 5-6 February 2019
As the first of three PIN network conferences, "Postcolonial Intellectuals & their European Publics" will kick off the interdisciplinary research network (Utrecht, February 5-6). The conference addresses many vital question regarding the function and work of postcolonial intellectuals in Europe:

•    Who can be considered postcolonial intellectuals?
•    What kind of intellectual activity do collectivities, networks, and movements gathering around issues of race and citizenship perform?
•    How do postcolonial academics, artists, writers, parties, and movements respond to current issues in the European landscape such as migration, citizenship and the legacies of colonialism?
•    How do they contribute to a new idea of "Europe" and relate to Western categories of modernity? And, are their critical tools effective enough?
Confirmed Keynote speakers include:
•    Prof. Kaiama L. Glover
Associate Professor of French and Africana Studies, Barnard College, Columbia University, USA
•    Prof. Awam Amkpa
Associate Professor, New York University, Tisch School of the Arts, USA

Participants from the PTTS team include Felipe Espinoza Garrido, Deborah Nyangulu, Mark U. Stein, and Julian Wacker.

For more information about the conference and the full conference programme, please visit the conference page. The full programme is available here.
---
Postcolonial Intellectuals and their European Publics Network
PIN, the Postcolonial Intellectuals and their European Publics Network, is a NWO-funded project that brings together more than 25 European academics from 9 universities. PIN not only focuses on postcolonial intellectuals as critical individuals in the public eye, but also challenges the traditional definition of the "public intellectual" by emphasizing the role of artists, writers, activists and social movements in shaping postcolonial publics and knowledge. The interdisciplinary network investigates the role of the postcolonial public intellectual as crucial agents in renewing the function of the humanities and of democratic participation in Europe. Members include, among others, Sandra Ponzanesi (Utrecht University), Ana Cristina Mendes (University of Lisbon), Mark U Stein (WWU Münster), John McLeod, Graham Huggan, and Max Silverman(University of Leeds), Daniela Merolla (Sorbonne Paris Cité, USPC), Paulo de Medeiros (University of Warwick), Sabrina Marchetti and Shaul Bassi (University of Venice, Ca' Foscari), Bolette B. Blaagaard (Aalborg University), Neelam Srivastava (University of Newcastle).
---
Guest lecture | "Windrush: The second generation" -
Professor Bénédicte Ledent, Université de Liège
On 14 Jan 2019, Professor Bénédicte Ledent delivered a guest lecture on "Windrush: The second generation". In her talk, Ledent investigated the theme of unbelonging in the works of second-generation Windrush writers such as David Dabydeen, Caryl Phillips, Joan Riley, and Linton Kwesi Johnson. She showed how their texts simultaneously also claimed diasporic belongings within and to Britain, negotiating the very positionality of this transitonal body of writing as located between inside and outside perspectives. Her lecture took place in the context of Prof. Mark U. Stein's lecture series "'Remember the Ship in Citizenship': Migration, displacement, refugeeship" and complemented the previous session on first-generationWindrush writing.
 
Bénédicte Ledent is Professor of Postcolonial Studies at the Université de Liège and a member of CEREP (Centre d'Enseignement et de Recherche en Etudes Postcoloniales – Centre for Teaching and Research in Postcolonial Studies). She is the world's leading expert on the work of Caryl Phillips and has published widely on contemporary fiction of the Caribbean diaspora, on Black British literature and literature of the African diaspora, as well as genres and postcolonial literature.
---
Reading and discussion with Yaa Gyasi
Saturday, 27 October | 18:00 s.t. | Bookstore 'Der Wunderkasten'

The Chair of English is glad to announce a reading by renowned Ghanaian-American author Yaa Gyasi, hosted by the Afrika Kooperative e.V.. Gyasi,  received the PEN/Hemingway Award for Debut Fiction for her novel Homegoing (Knopf, 2016), a family saga that spans almost two centuries. Beginning with the story of two Ghanaian sisters whose lives take drastically different routes as one is sold into slavery while the other one marries a slave trader, the novel charts their families' histories across the Black Atlantic in the nineteenth and early twentieth century.

During this event, Yaa Gyasi will read from her novel and actress Beate Reker will be reading from the novel's German edition, Heimkehren (DuMont, 2017). The reading will be followed by a Q & A about her moving and politically highly relevant literary debut between Yaa Gyasi and Julian Wacker.

For additional information in German, please follow this link.

Venue: 'Der Wunderkasten' | Rüschhausweg 6 | 48161 Münster-Gievenbeck