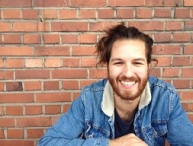 Felipe
Espinoza Garrido
Professur für English Studies: New English Literatures and Media Studies (Prof. Stein)

Johannisstraße 12-20, Room ES 309
48143 Münster
Phone:
+49 251 83-24650
espinoza.garrido@wwu.de
Consultation hours:
Office hours: Mondays, 2-3.30pm
Please click
here
to sign up for my office hours via LearnWeb.
------------------------
Felipe Espinoza Garrido is Assistant Professor for English, Postcolonial and Media Studies at the University of Münster, where he received a PhD in literary and film studies with a thesis on Post-Thatcherism in British Film. He holds an M.A. in political science, and has previously taught media and cultural studies at the University of Dortmund. He specialises in popular culture and postcolonial studies, and is currently working on a book on empire imaginations in Victorian popular women's writing.